Oregon Father Stole Daughter's Girl Scout Cookie Money For Erotic Massage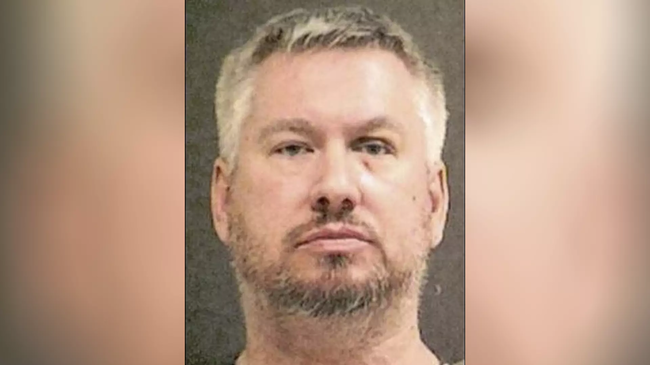 A father in Oregon who stole the money his daughter raised selling Girl Scout cookies and then faked a robbery to blame it on, did so to pay for an erotic massage, prosecutors said on Monday.
Brian Couture, 40, called 911 on March 6 to report he'd just fought off a robber who had managed to slip into his home through a sliding glass door. When officers with the Forest Grove Police Department arrived at Couture's home, they discovered the 40-year-old unresponsive and the house "ransacked and spotted blood strewn around the residence."
Couture told police at the time that he had been attacked by someone he caught breaking into his home. He was taken to the hospital while detectives searched for the alleged burglary suspects, even summoning K9 officers to search through the neighborhood for clues. Couture's work computer was damaged and around $740 was missing from a jar that held his daughter's Girl Scout cookie money.
However, Couture's story quickly fell apart after police challenged him on inconsistencies in his tale.
"Couture told police that he stole the money from his daughter to pay for an erotic massage and faked the robbery when he realized he couldn't explain the missing funds," prosecutors said.
The 40-year-old father pleaded guilty on Monday to initiating a false report, prosecutors say. The judge sentenced Couture to probation and ordered him to complete 80 hours of community service. Couture will also have to pay a $100 fine and pay restitution. The amount will be sorted out at a later date, prosecutors say.
The Girl Scouts of America said in a statement at the time that they were working with Forest Grove police on the case,. "At this time, Girl Scouts of Oregon and Southwest Washington is following our normal procedure to collect on funds owed," the statement says. "The stewardship of Girl Scout troop funds is a top priority for our organization, and that is our focus in this matter."
Photo: Washington County District Attorney's Office

Keep Hope Alive
Want to know more about Keep Hope Alive? Get their official bio, social pages & articles on Keep Hope Alive Radio!
Read more