49 Dead, 1 Charged In Christchurch, New Zealand Mosque Shootings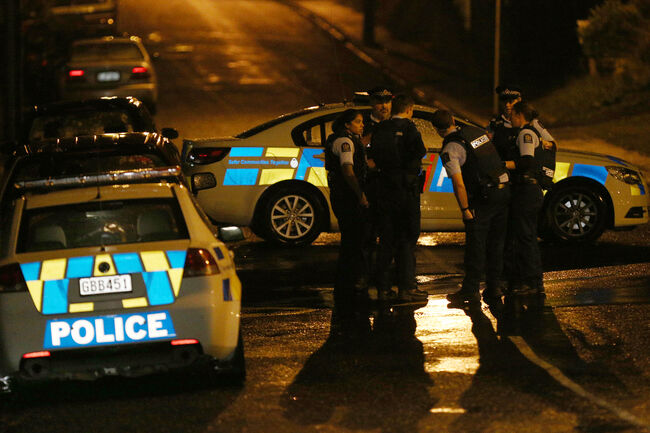 Forty-nine people were killed and another 20 seriously injured after a hate-filled terror attack on two mosques in Christchurch, New Zealand, authorities said Friday.
The attack was accompanied by video broadcast on social media of the gunman opening fire inside one of the mosques in what appeared to be a livestream from a helmet camera. Facebook, Twitter, and YouTube scrambled to remove the footage after police alerted them to the video shortly after the livestream began. Facebook officials said they have removed the shooter's Facebook and Instagram accounts.
"We're also removing any praise or support for the crime and the shooter or shooters as soon as we're aware," Facebook said in a post on Twitter. YouTube issued a similar statement, saying that they were "working vigilantly" to remove any footage of the attack.
Three suspects have been detained and one has been charged with murder. A man claiming responsibility for the shootings left an 87-page manifesto behind that reportedly claimed he was a racist who had been planning the attack over the last two years.
The shooter was identified as Brenton Tarrant, 28, of Australia, the New Zealand Herald reported.
Police in New Zealand said that three males and one female were detained, but later clarified that one of the arrests was not related to the shooting. One suspect has been charged with murder and is slated to appear in court on Saturday.
None of those arrested were on any watch list, authorities said.
In the U.S. security around mosques in New York and Los Angeles were increased. The Los Angeles Police Department expressed condolences for the victims in New Zealand, writing on Twitter that "While this attack appears to be an isolated incident with no nexus to LA, out of an abundance of caution we're providing extra patrols around mosques. Our thoughts & prayers are with all affected.
Mayor Bill de Blasio issued a statement on Twitter writing,"While there is no specific or credible threat at this time, we are increasing our NYPD presence at mosques throughout the city out of an abundance of caution. New Yorkers heading to prayer can be confident that their city will protect them."
President Donald Trump tweeted his "warmest sympathies" to the people of New Zealand Friday morning writing, "My warmest sympathy and best wishes goes out to the people of New Zealand after the horrible massacre in the Mosques. 49 innocent people have so senselessly died, with so many more seriously injured. The U.S. stands by New Zealand for anything we can do. God bless all!"
Photo: Getty Images