Submarine Captain Demoted For Hiring Prostitutes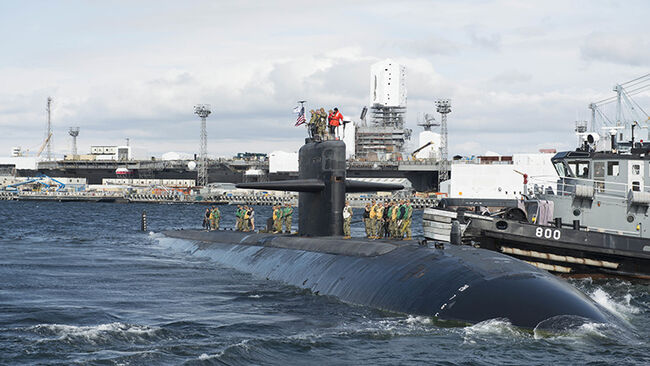 The commander of the USS Bremerton was removed from his post and demoted last summer. At the time, the Navy did not elaborate on his dismissal, only saying that there were "questions of inappropriate personal conduct" and that his superior officers had lost confidence in his ability to lead his crew, according to an article in the Navy Times.
The Kitsap Sun filed a Freedom of Information request to find out exactly what happened and discovered that Capt. Travis Zettel was relieved from command because he had hired prostitutes while in the Philippines. A tipster called the inspector general's office and said that Zettel had requested ten local women to come to his hotel room in Subic Bay.
When confronted by investigators Zettel admitted to hiring the prostitutes. Another sailor who was seen with "local females holding onto his arm as he was wandering around" was interviewed by investigators but did not receive punishment because it was determined that he "did not participate in prostitution."
Photo: U.S. Navy by Mass Communication Specialist 1st Class Amanda R. Gray