24 Amazon Workers Hospitalized After Robot Released Bear Spray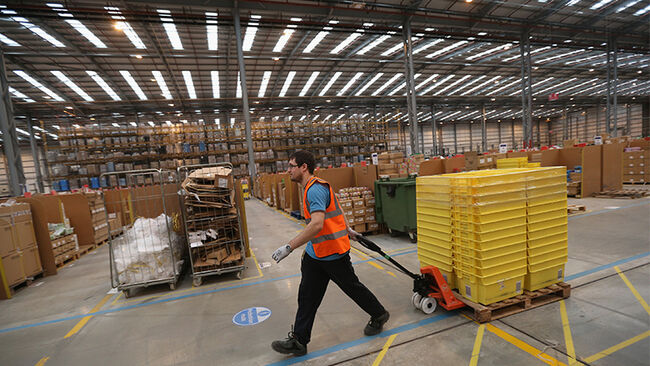 24 workers at an Amazon warehouse in New Jersey were taken to the hospital after a robot accidentally tore open a can of bear repellant. Other workers at the facility were treated onsite and relocated to a different part of the warehouse. All the workers who were taken to the hospital were expected to be released within 24 hours.
Officials said that a nine ounce can of bear repellant, which contains a highly concentrated form of capsaicin, the active ingredient in pepper spray, fell off a shelf and was punctured by a robot, sending the chemical into the air. The 1.3 million square foot warehouse had to be ventilated following the incident, and officials said that nearby residents were not at risk.
Amazon released a statement saying that "the safety of our employees is our top priority."
"Today at our Robbinsville fulfillment center, a damaged aerosol can dispensed strong fumes in a contained area of the facility. The safety of our employees is our top priority, and as such, all employees in that area have been relocated to safe place and employees experiencing symptoms are being treated onsite. As a precaution, some employees have been transported to local hospitals for evaluation and treatment."
Photo: Getty Images