Baby-faced Teen Who Killed His Family Gets Five Consecutive Life Sentences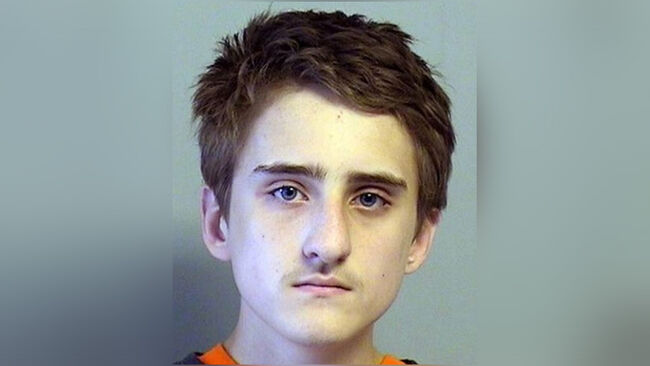 An Oklahoma teenager who helped his brother murder their parents and siblings was sentenced to five consecutive life terms in prison. Michael Bever was convicted of planning the murder with his brother Robert, who was sentenced to life in prison without parole after pleading guilty in 2016. The two stabbed their mother, father, two young brothers and five-year-old sister to death in their Broken Arrow home. Two of their sisters survived the horrific attack.
Bever's attorney Corbin Brewster said that he plans to appeal the ruling and believes the sentences should run concurrent, and give the 19-year-old a chance for parole. According to Fox News, in Oklahoma, a life sentence is considered to be 45 years for terms of parole and an inmate must serve 85% of their sentence to be eligible for early release. Under his current sentence, Bever would be eligible for parole in 215 years, effectively a life sentence with no chance of parole.
Brewster pointed out that the jury believed Bever should be given a chance for parole because he was just 16-years-old when he committed the crimes.
"This was a very strong verdict for life with parole. There are a group of jurors that submitted a letter to the judge saying this was our verdict, we want the sentences to run concurrent. They've come to both sentencing hearings in support of that ruling and that's not what we got today," Brewster told News on 6. "They're emotional. They feel like that wasn't their verdict, so it's difficult."
Photo: Broken Arrow Police Department