Lawsuit Claims Pilot Shared Explicit Photos of Flight Attendant Online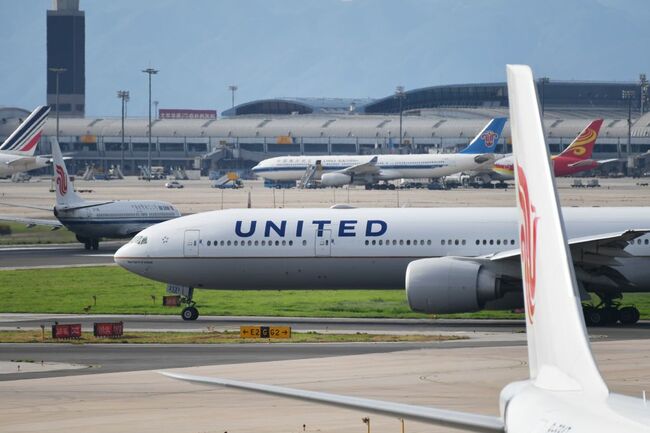 A new lawsuit filed in Texas on Thursday accuses a United Airlines pilot of posting nude images online of a flight attendant he once dated and United did nothing about it according to a lawsuit filed by the U.S. Equal Employment Opportunity Commission.
The lawsuit claims that the United pilot - Mark Uhlenbrock - "frequently" shared several sexually explicit photos of a ex-girlfriend he once dated across several websites. Uhlenbrock also included identifying information about the woman, including her name and the airport she was based out of.
According to a report in McClatchy, the pilot would often comment on his postings with things like "look at her when you fly!" and that she was a "new reason to 'Fly the Friendly Skies.'"
"Employers have an obligation to take steps to stop sexual harassment in the workplace when they learn it is occurring through cyber-bullying via the internet and social media," said Philip Moss, a trial attorney in the EEOC's San Antonio Field Office. "When employers fail to take action, they fail their workers and enable the harassment to continue."
According to the lawsuit, the unidentified woman and Uhlenbrock had been in a consensual relationship between 2002 and 2006. The woman allegedly allowed the man to take the intimate photos and videos which eventually ended up on websites.
It wasn't until 2006 that a male gate agent told her that he had spotted nude photos of her on a website for "swingers" and that he believed he had been chatting with her online where she sent him even more nude images.
That's when the woman realized the photos were coming from her ex-boyfriend and the private images had been secretly been shared by him.
It was around this time the woman says she broke up with Uhlenbrock. However, the photos continued to follow her around for the next decade as the pilot "continued to regularly post sexually explicit photos, videos, and stories" about her online, the lawsuit said.
"United was aware of the intimate details of how its pilot was harassing its flight attendant, but took no responsibility to put a stop to it," said EEOC Supervisory Trial Attorney Eduardo Juarez. "As a result, over a period of many years, the flight attendant had to work every day in fear of humiliation if a co-worker or customer recognized her from the pilot's postings."
In a statement provided by United to McClatchy, the airline said they do not tolerate sexual harassment in the workplace.
"We have reviewed the allegations in the complaint and disagree with Equal Employment Opportunity Commission's description of the situation. United does not tolerate sexual harassment in the workplace and will vigorously defend against this case."
Photo: Getty Images